"I've been digging for rare and dirty drum breaks for almost 20 years.
A.J.'s breaks are better than 99% of all the breaks I've ever heard, period. The best investment you can make for your career."
"A.J. is one of the only drummers that knows the texture and feel that
hip hop producers want in their breakbeats. And it doesn't
sound dated. Modern classics."
GET ALL MY BREAKS & KITS FOR THE LOW! $$$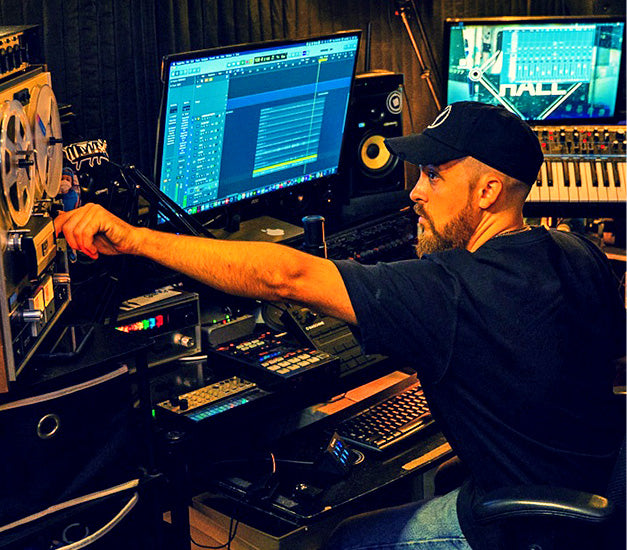 EXCLUSIVE
DRUM BREAKS!
A.J. Hall has been supplying the producer community with a wide variety of custom made, exclusive Drum Breaks, One Shots and Bass Lines. These 1 OF 1 loops are made to order based on each order's set criteria and sent only to that producer! Click below to get started!
CUSTOM ORDERED DRUM BREAKS!
Customer Reviews
I just downloaded the batch, Yoooooo Break 7 is just plain NASTY!
Thanks Again!
yooooo I just got the breaks! Hearing these over IG is already crazy
I can't wait to use these!
I just downloaded the batch, Yoooooo Break 7 is just plain NASTY!
Thanks Again!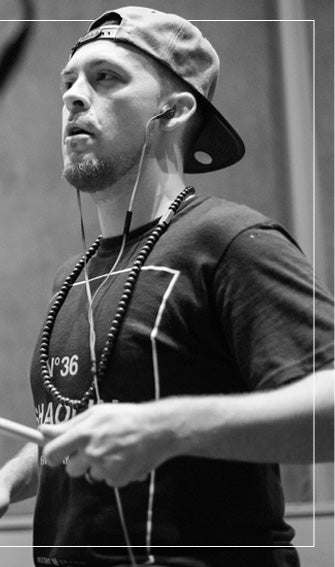 About A.J. Hall
Premium Samples Played and Produced
from Scratch!

A.J. Hall is a multi-instrumentalist who has worked with Statik Selektah, ILLM!ND, Cardiak and Decap. His samples have appeared on songs by Russ, Guapdad 4000, Kid Cudi, and
Jack Harlow.

ALL SOUNDS PLAYED, MIXED AND PRODUCED BY A.J. HALL USING REAL INSTRUMENTS.
read more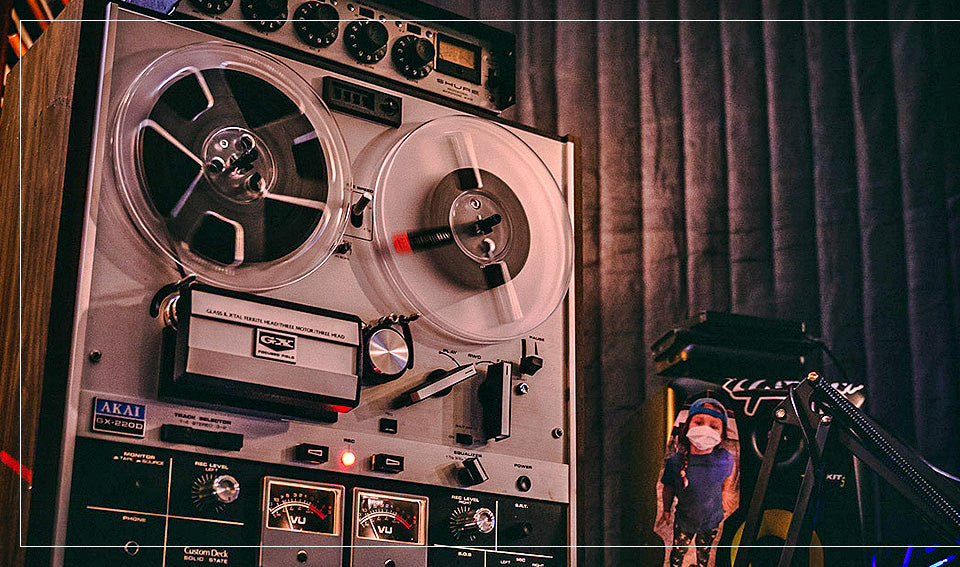 "Are Your Packs Royalty Free?"

Good question!

Here's the Deal:

You'll never have to pay anything out of pocket AFTER the purchase and download of a pack. One-Shot drum sounds never have any placement royalties attached to them, and I NEVER require a split of beat sales on any platform. The only time roaylties are applicable is for

Major Lablel Placements,
Large Indie Placements above 1 million streams, or
Large Sync Placements containing one of my drum breaks, fills or melodic loops.

In that event, I'll just need a small amount of publishing on the release and all %'s are negotiable. I'll never hold your songs hostage or demand money upfront.

To recap:

Most Underground music: It's all you.
Larger releases, Just contact me via the PDF in all my packs and we'll work something out in your favor.

🥁🤘

"Will these work with my set up?"

All my drum breaks, one shots, melodic loops and every other sound I release are formatted at 16 bit 44.1 HZ to ensure maximum compatibility with all D.A.W.'s including

Ableton
Logic Pro
FL Studio
Maschine
MPC software
Reason
Pro Tools
Reaper
Cubase
Luna
Studio One

And my sounds ALSO work with all hardware samplers like

SP-404
sp-303
MPC-2000 XL
MPC Live, One, Live 2, MPC X

"Are your Drum Breaks Loopable?"

Absolutely! I record every single one of my drum beaks, hat loops and melodic samples to a click track!

All loops are marked with their respective BPM and most D.A.W. and modern samplers will be able to time stretch each loop to your liking!